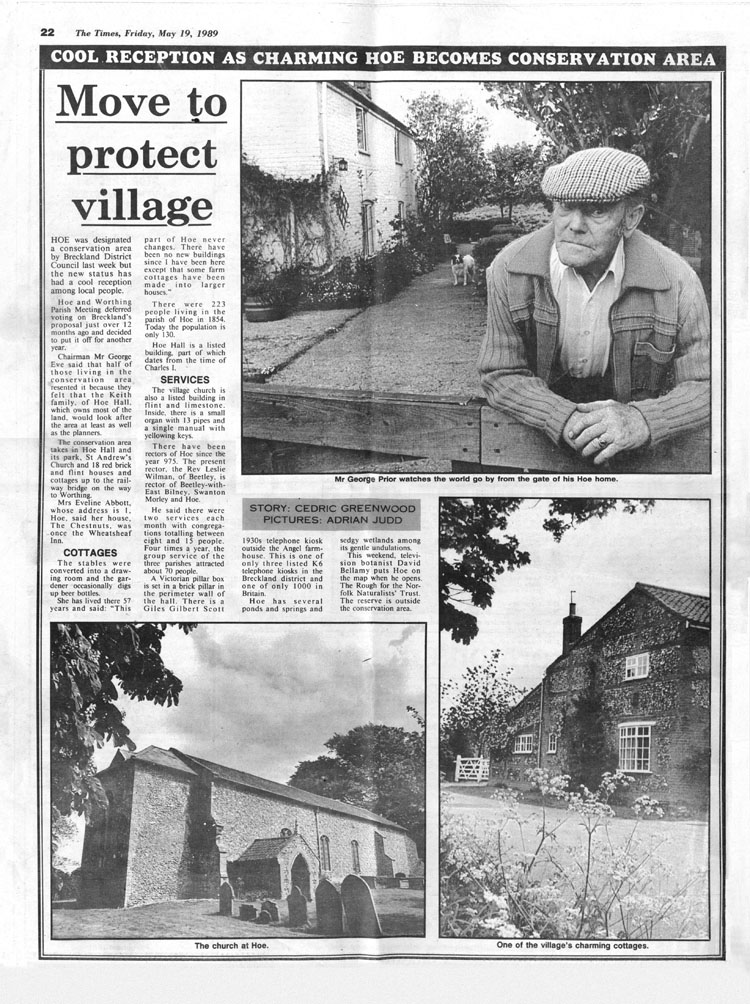 Numbers 10 & 11 were converted into Willow Cottage after their sale from the Keith estate. In 1989 the local newspaper ran a story about the mixed reception of the establishment of a conservation area in the village. Twenty-five years on, it has proved to be a valuable bulwark against inappropriate development.

Mr Prior had worked on the London Underground before retiring with his wife to Hoe. Mr Prior had a connection to the Toleman family – Ted Toleman founded a Formula One motor racing team in 1980 and had his best result in 1984 with Ayrton Senna driving. Consequently, weekend visitors to the Priors came in very exotic cars and even a helicopter which landed in the field behind the cottage.

The present owner of Willow Cottage has done extensive restoration work during which he has found signs that it may once have been three cottages, with a steep pitched roof suggestive of thatch.