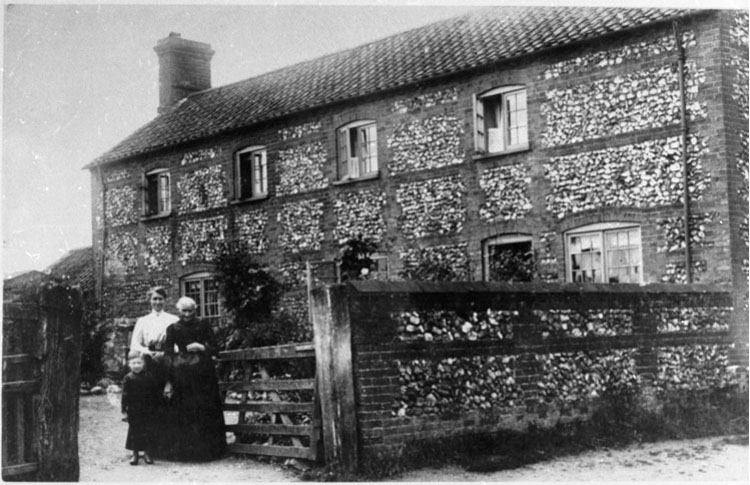 6 & 7 Hoe. The older of the two women is Mary Butters. In the census of 1901 Mary Butters lived in the cottages nearer the Angel and James and Ellen Butters with their children in one of these cottages. If the boy in the picture is their youngest, Edward, it would date the photograph to about 1905.
---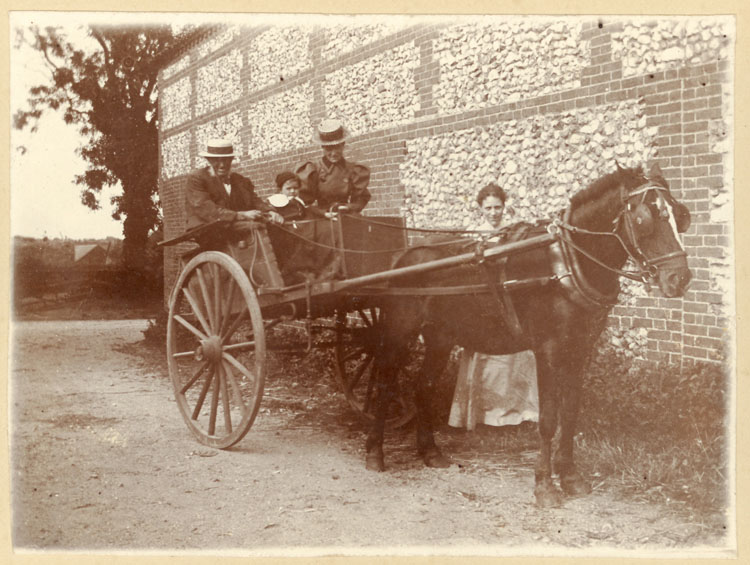 The back of 6 & 7 Hoe, on Ayers Lane, c.1900. Driving the trap is Robert Barker, parish clerk for thirty years and an agricultural labourer. With him are his daughter Ann Elizabeth and her son, and her sister Lucy Jane standing by the horse.


---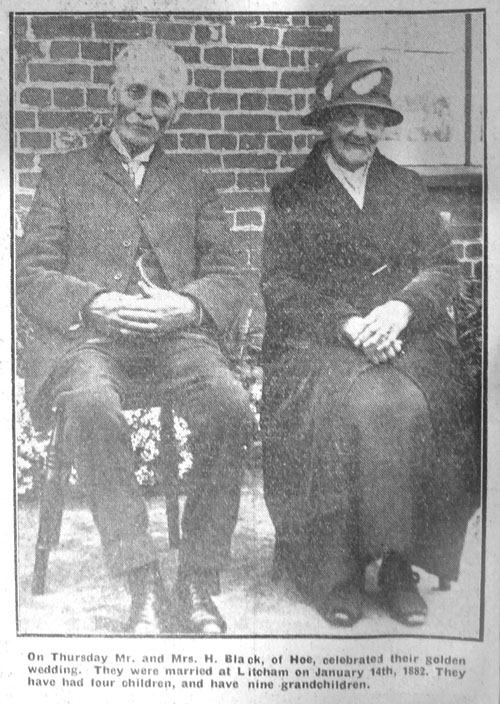 6 Hoe. Mr & Mrs Henry Black on their Golden Wedding
Day, 1932. Henry worked as a yardman on a farm.



































---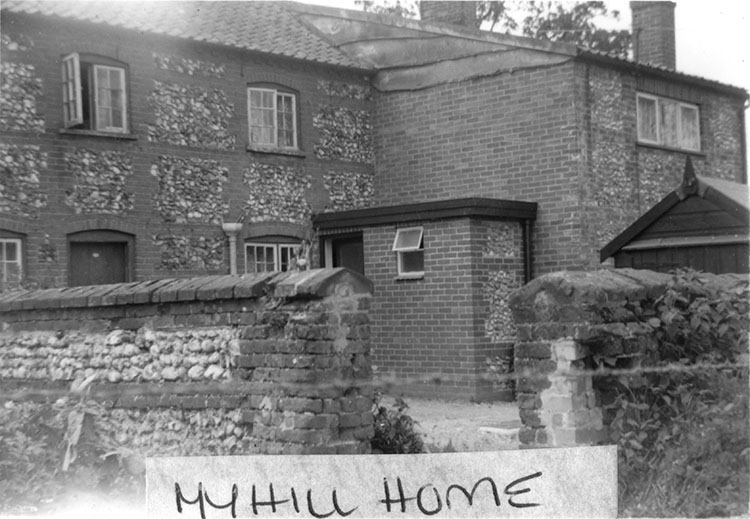 Nos. 6 & 7 when still occupied by farm workers and their families. The extension was built in about 1955 and included a bathroom.


---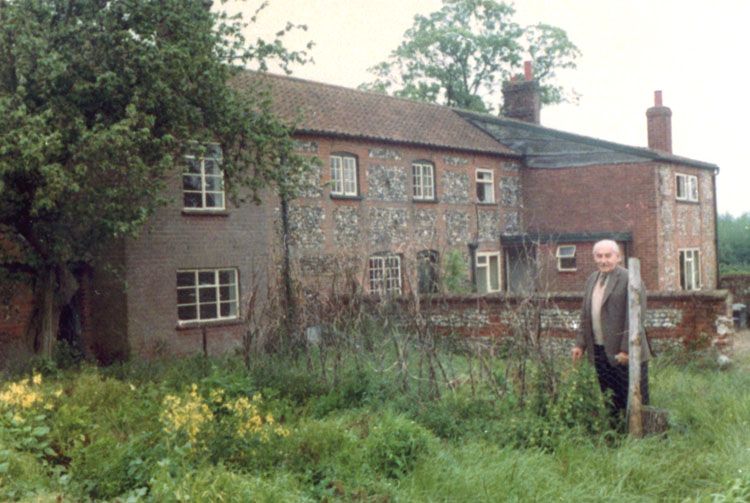 6 & 7 Hoe became 'Crossways' in the late 1960s when the cottages were bought by Major & Mrs Tyacke. This is Major Tyacke's father in the garden.


---