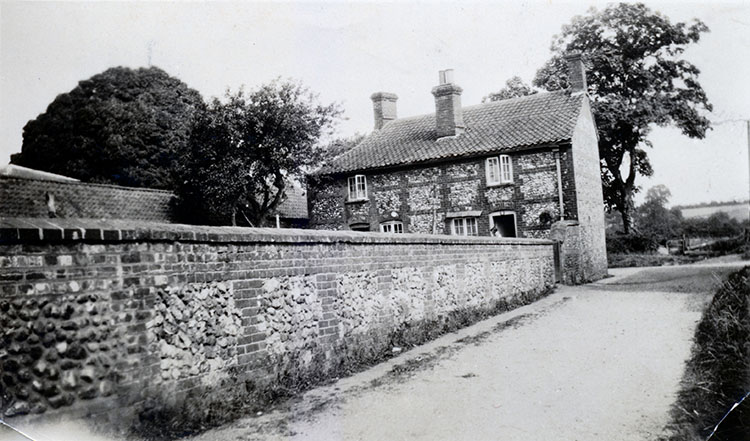 8 & 9 Hoe were farm workers' cottages until the late 1960s when they were sold and converted into one dwelling, Flint House. This photo was probably taken in the 1930s, before they were altered. The garden wall was demolished at some time and rebuilt in the 1990s by Douggie Townsend.


---
Theophilus (Dick) Barker in a garden which may be at
8 Hoe. His parents Robert and Priscilla are recorded as
living 'near the Angel' in the 1901 census.

Dick Barker was born in 1876 and was an agricultural
labourer, like his father, by the age of fifteen. In the 1911
census he was a timber merchant's foreman.






























---


Albert Edward Barker was Dick Barker's younger brother. He was a career soldier in the Norfolk Regiment. This photograph shows him with his campaign medals from the South African war. From Corporal he was promoted to Company Sergeant Major in WWI. He was wounded in 1916 but died in France in July 1918 aged 40. He is buried in Tannay cemetery, Thiennes, and commemorated on the war memorial in Dereham.


---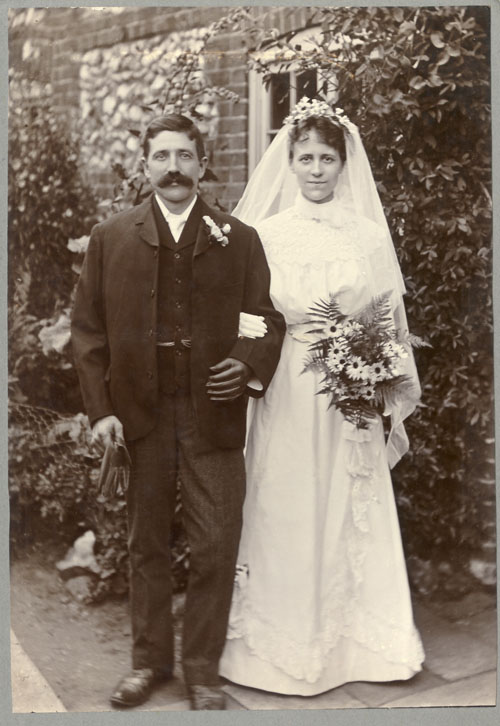 Lucy Barker married Frederick Butterfield 'from' 8 Hoe
in 1903. Lucy was the mother of Margaret (Peggy) and
Mabel Butterfield who lived at Spring Farm with Lucy
when she married Cyril Norton following the death of
Fred in an accident.





























---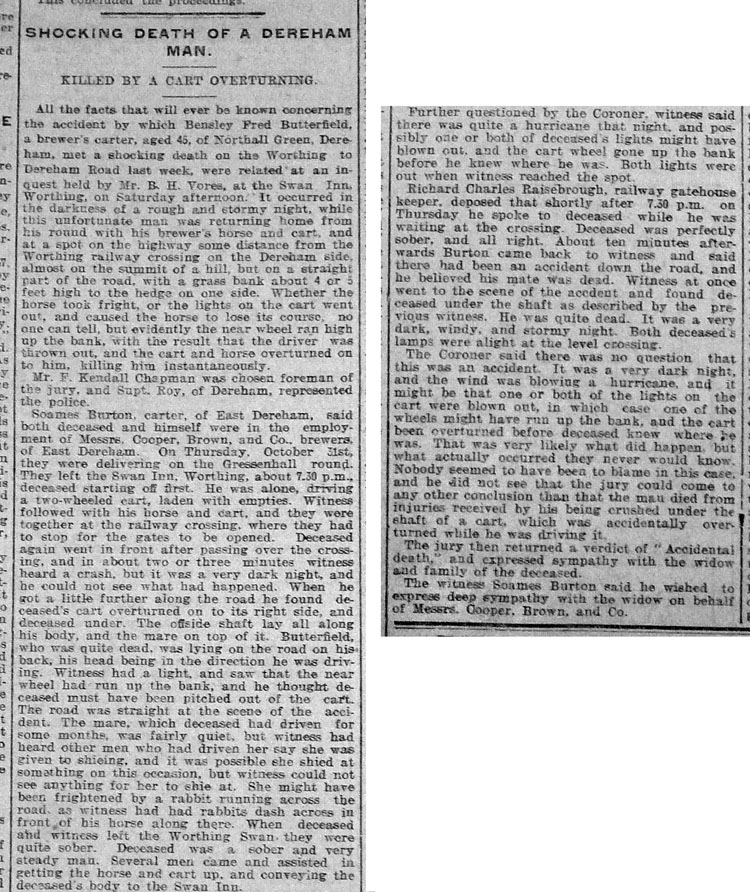 The report of Frederick Butterfield's fatal accident, 1912.


---
9 Hoe – Ron Wright's album and memories of the 1940s


Granny, Susanna Sparkes, on her tricycle. Her daughter Nellie, holding the puppy Spot, was Jean and Ron's mother. At the back of 9 Hoe. The porch was built by Richard Sparkes.


---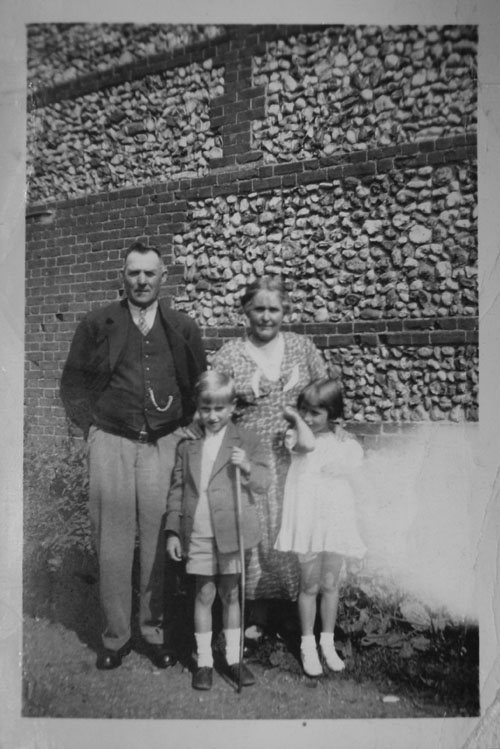 In Ayers Lane. Grandad Richard and Granny
Susanna with Ron and Jean.








































---
Jean at the pump on 'Norton's' Lane (Spring Farm). Ron
said that if he or Jean was caught doing nothing they
would be handed the bucket and told to fetch water. The
pump supplied all the cottages round about until mains
water arrived in 1968.



































---
Frank Jermy – adopted by Mr and Mrs Sparkes.


---


The Sparkes family in about 1918. Parents Richard and Susanna with their children Louisa, Albert and Nellie (standing) and Eva and Billie (seated). Louisa was the mother of Sheila Willis, who worked at the Gorgate shoe factory. Albert was a prisoner of war during WWI. He worked at Dereham Maltings for 25 years and lived in Crown Road opposite the school. Nellie was the mother of Ron and Jean Wright.


---

9 Hoe – Anne Parsley's album and memories
Emma and Albert Dawson, Anne's grandparents.





Emma and Albert Dawson in the garden of 9 Hoe, 1950s.


---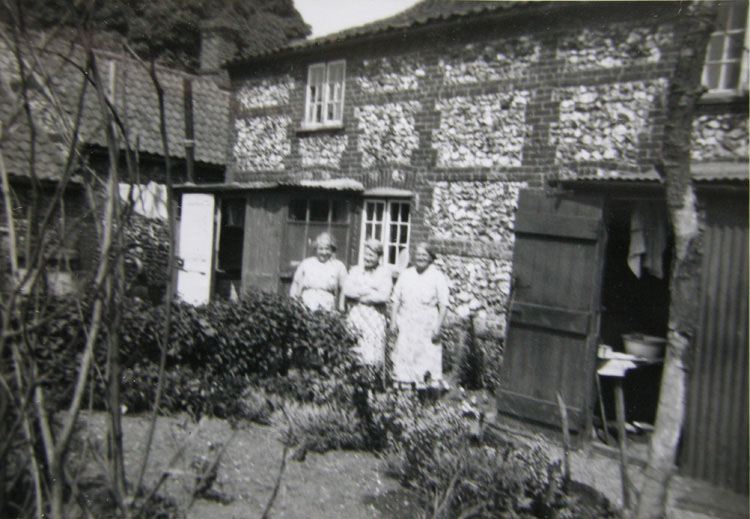 8 & 9 Hoe in the late 1940s, before conversion to Flint House.
Emma Dawson (right) with her neighbours Mrs Sparkes and


Mrs Pinner.


---


A Dawson family group posing for a photo taken at the bottom of Ayers Lane, looking towards Spring Farm, 1950s


---


The garden of 8 Hoe before a driveway was made.


---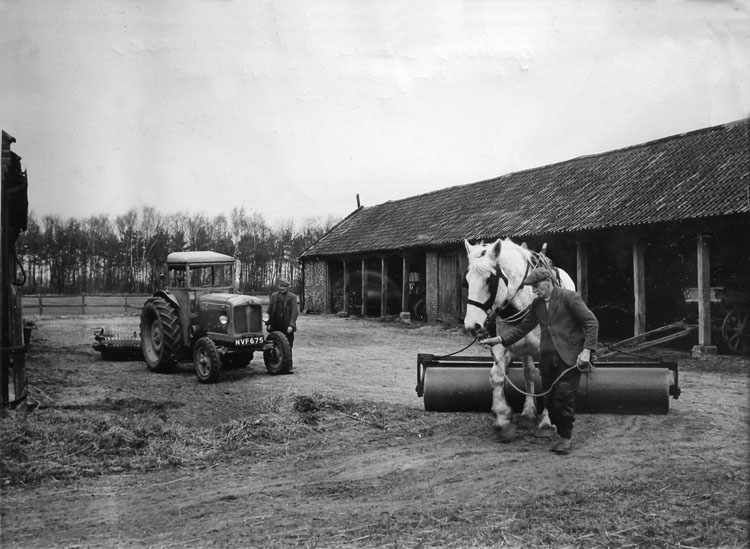 Anne's grandfather (foreground) photographed for a newspaper story about tractors replacing horses on farms, 1955.



---
---