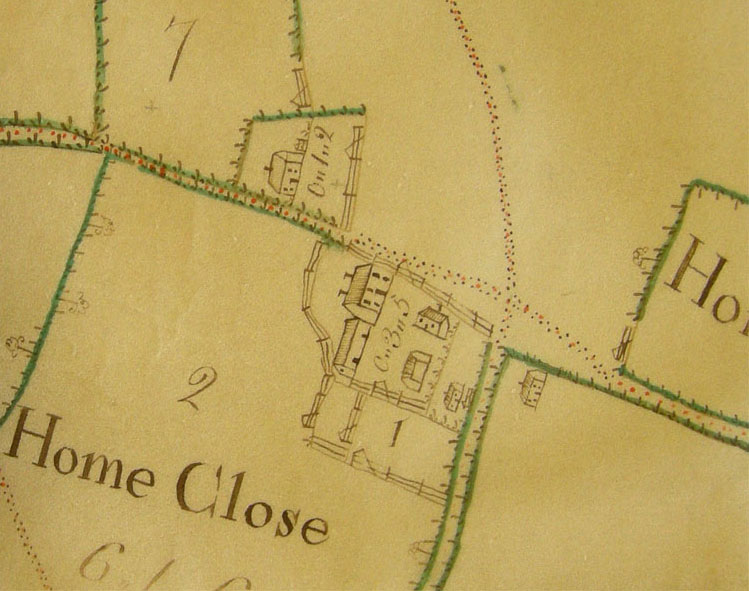 The Angel shown on a map of 1778. The pub was in existence in 1780 but the present house is a later building, probably mid 19th century. There was also a farm which continued until the 1960s, when it was run by Bertie Holliday.
[Courtesy of Norfolk Record Office MS4532]
---

In the 1861 census there were two lodgers, drovers from Fransham, and an elderly widow boarder, 'on the parish'.
---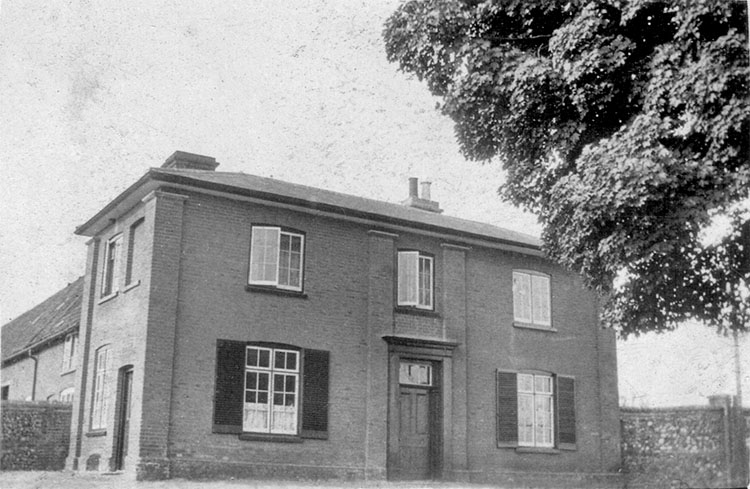 The Angel in about 1915. The side door was the bar entrance, beyond it at ground level is the cellar window.
Beer was brought up by hand from the cellar into the kitchen, in the range of older buildings behind, and served through a small hatch. The photo
was taken by Vernon Gladden who was staying there with the Ayers family, who were his relatives.


---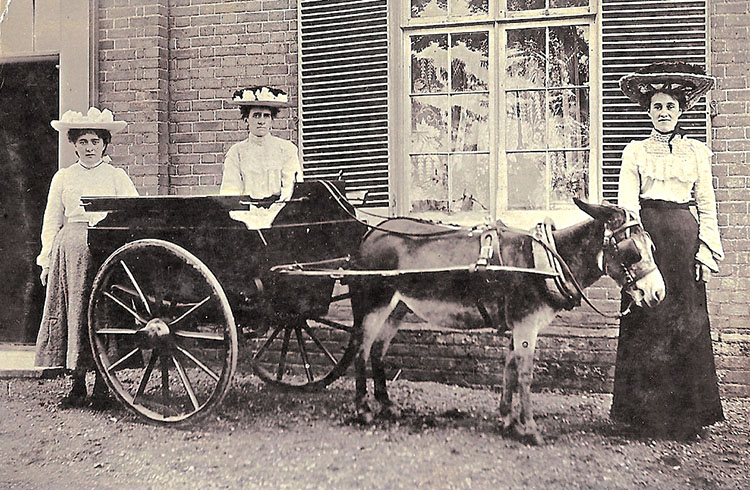 Walter Ayers was landlord of the pub from
1888 to 1923. Here are his daughters Lily, Edie (seated in the donkey cart) and Florence in 1905.




Edith died the year after the photograph was taken.


---
Walter Ayers was a farmer as well as a
publican. In 1901 he lost four corn stacks in
a fire.






















---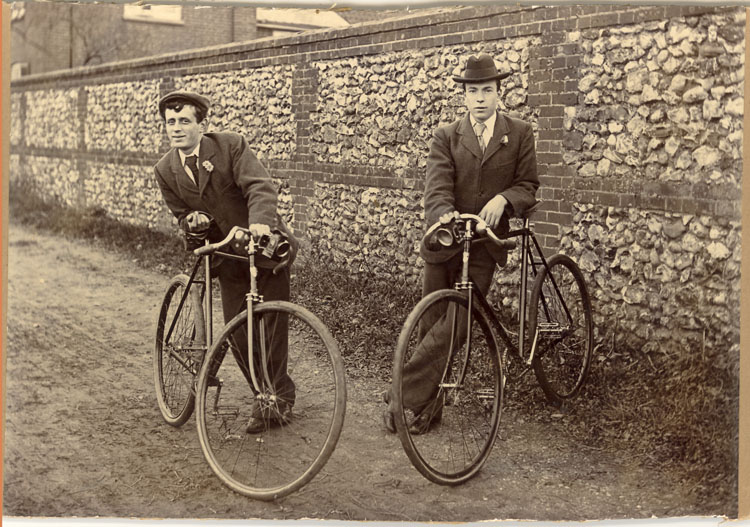 Theophilus (Dick) Barker and friend by the Angel wall. Cycling was a craze in the early 1900s.
---


May 1927. Counties had been obliged to set up professional police forces by an act of parliament in 1856, so quite why Hoe parishioners were still being appointed as constables, the system which preceded the police, isn't clear.


---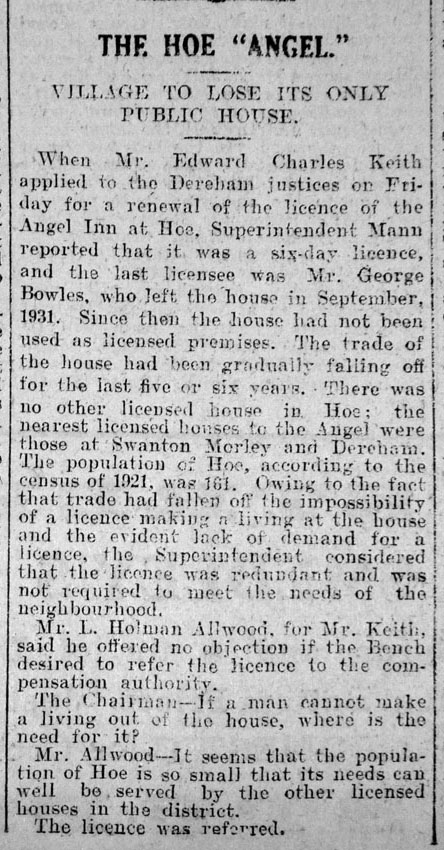 The Angel ceased trading as a pub in 1932.
Hoe has been dry since then.




















































---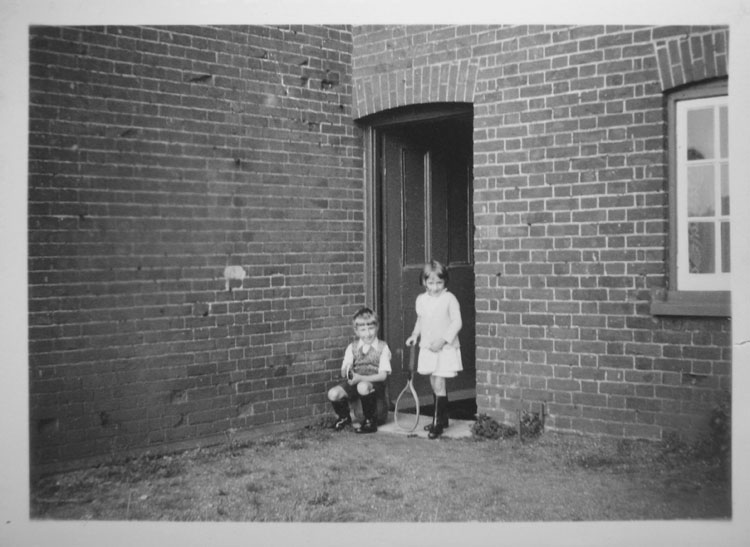 Ron and Jean Wright at the Angel back door. Bertie Holliday, the farmer, was very well liked by everyone. 1940s.


---


May 1942. Didn't anyone walk?


---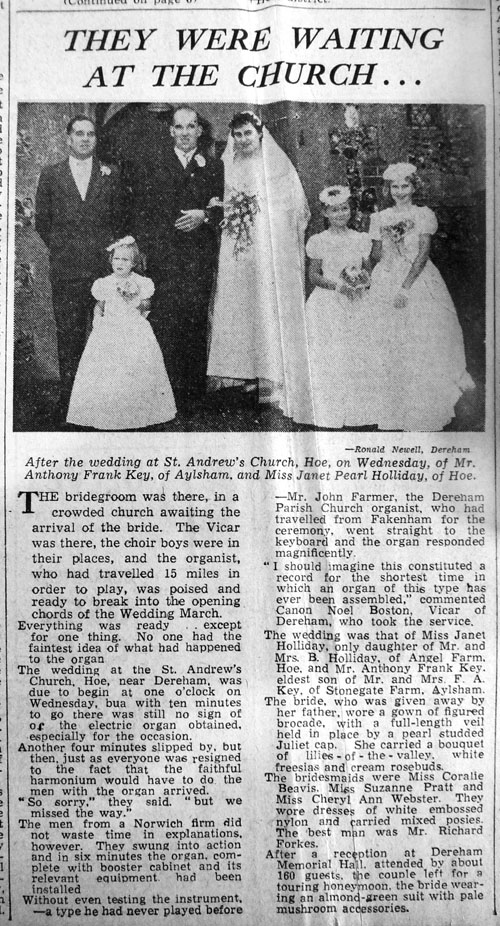 Janet Holliday's wedding, 1959.



---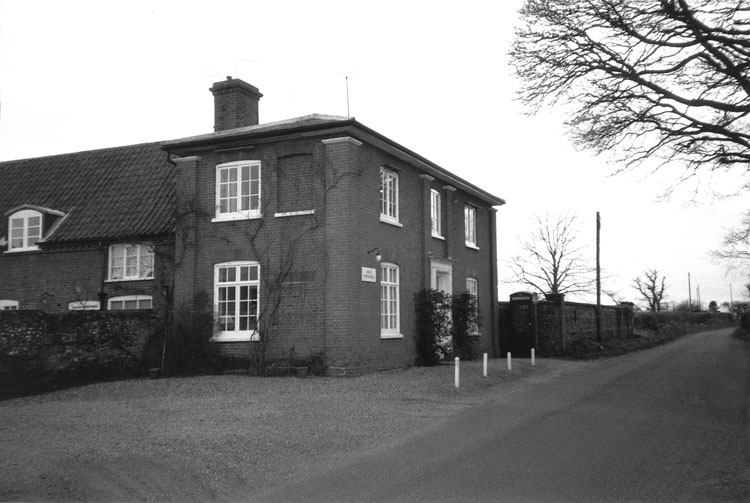 The Angel in about 1985. The door to the bar has been bricked up.


---


The barn was converted to be part of the house about 1980 by the then owner, Graham Baker. Graham is a film director and made Leaving Lily, a WWI story, some of which is set in Hoe and which Norman Abbott (see The Chestnuts) acted in.


---


Eilean MacGibbon in the byre, 1985.


---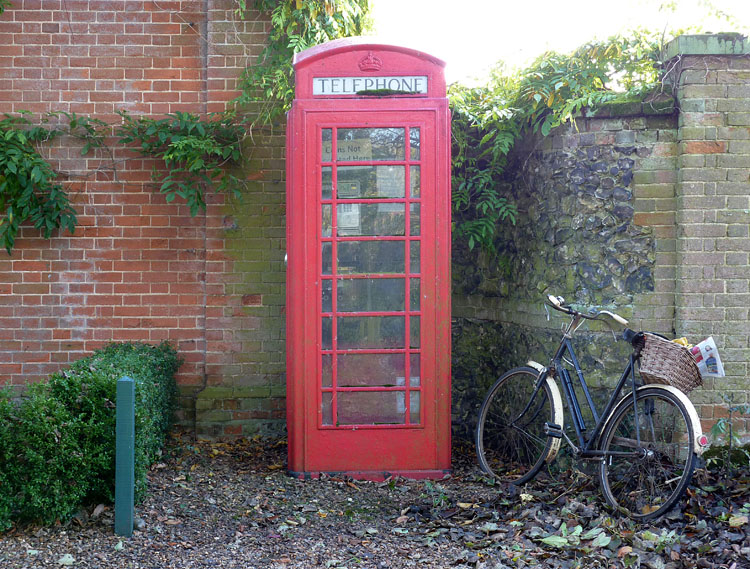 The telephone box doesn't get much custom now. It is a K6, designed by
Sir Giles Gilbert Scott in
1935, and is a Grade II listed building.


---