There was a large corrugated iron bungalow at Gorgate that is said to have been part of a hospital before being moved here. It was lived in for many years before demolition. Novus House stands on the site.
---
Gorgate Chambers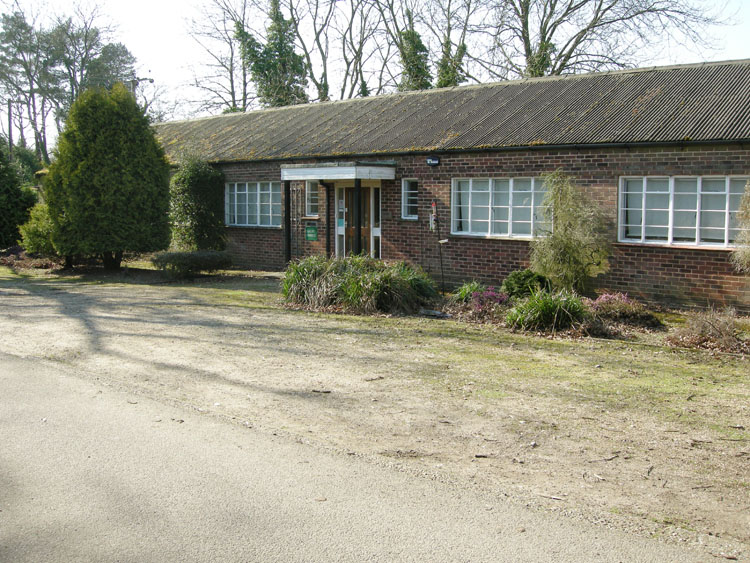 This building in Gorgate drive has been used for several
very different things – built as a laboratory in about 1948, it became a shoe factory a year or so later, then a farm office and it is currently the office of a solicitor.
---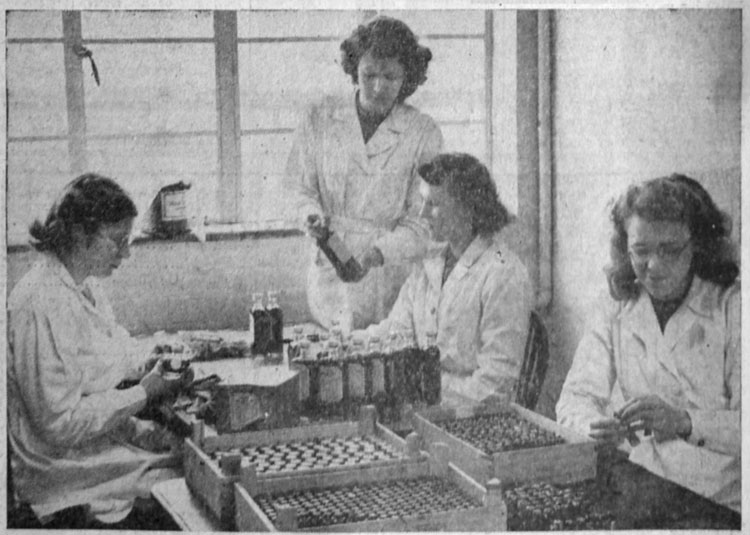 ---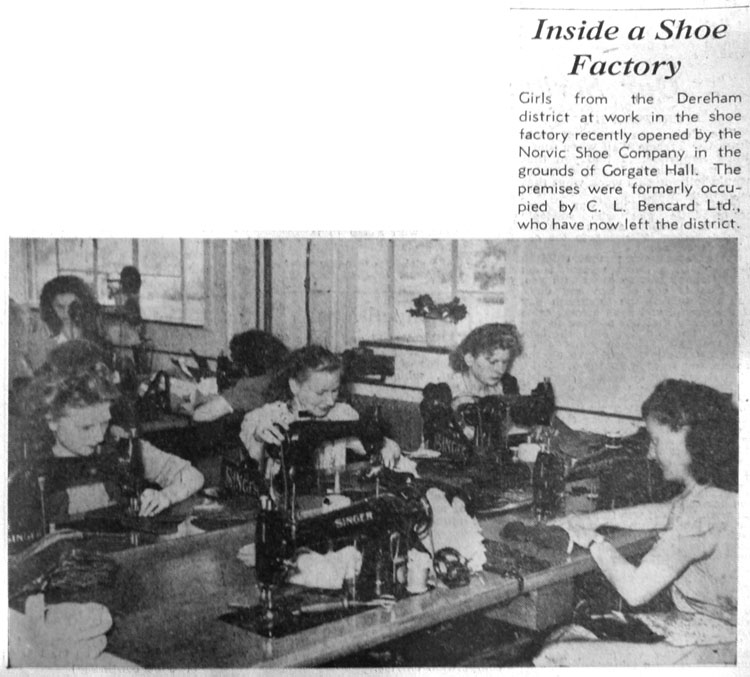 In 1949 Norvic Shoes took over the premises. These women are sewing leather uppers.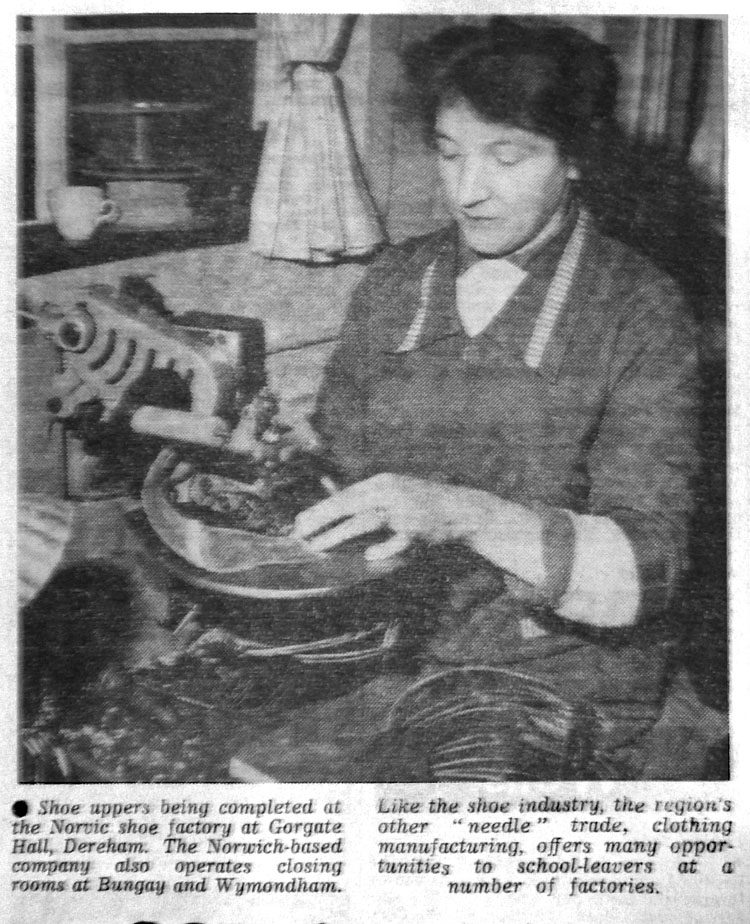 Maureen Webster working a folding machine. Jean Woods
, who worked there from 1956,
worked on the next machine. She recalls that the hours were 8am to 6pm with 1 hour 15 minutes for lunch because these were the hours of the Norvic factory in Norwich. Jean cycled to work, first from Fransham, then from Wendling. In bad weather she would leave her cycle in Dereham and get the works transport to Gorgate.
There was a small canteen where workers ate their packed lunches. It looked out towards the river where there were 'masses of rats' (possibly because crusts were thrown out there). One day one got inside. Jean spotted its tail in a stack of folding chairs and she went after it while everyone else backed away. (They don't make them like Jean anymore!)
The lunch hour was so long with nothing to do that they often walked to the Gravel Pit pub in Beetley for a shandy.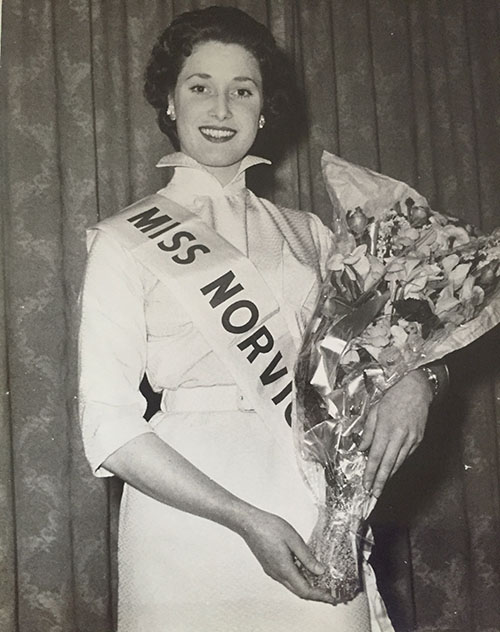 Sheila Willis worked as a skiver (skiving
is thinning the edges of the leather
where a join is to be made) at the Hoe
factory in the 1950s. She won the Miss
Norvic competition and subsequently
became a fashion model.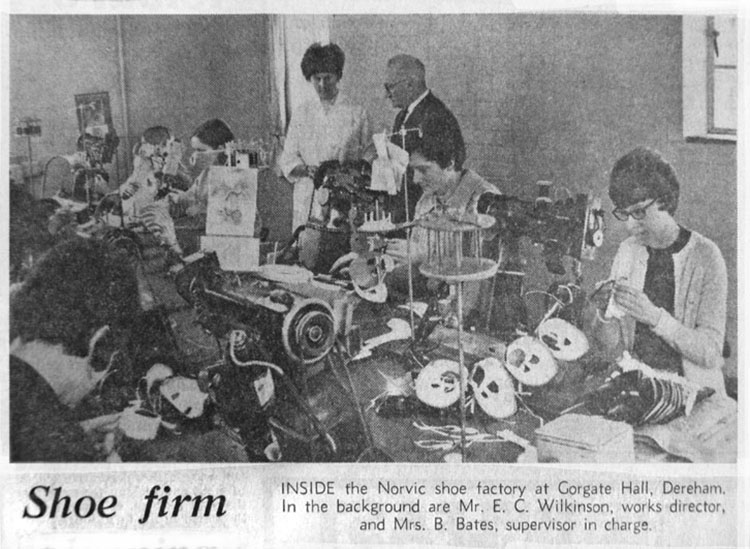 The supervisor, Mrs Betty Bates, lived in the cottages near Gorgate Hall.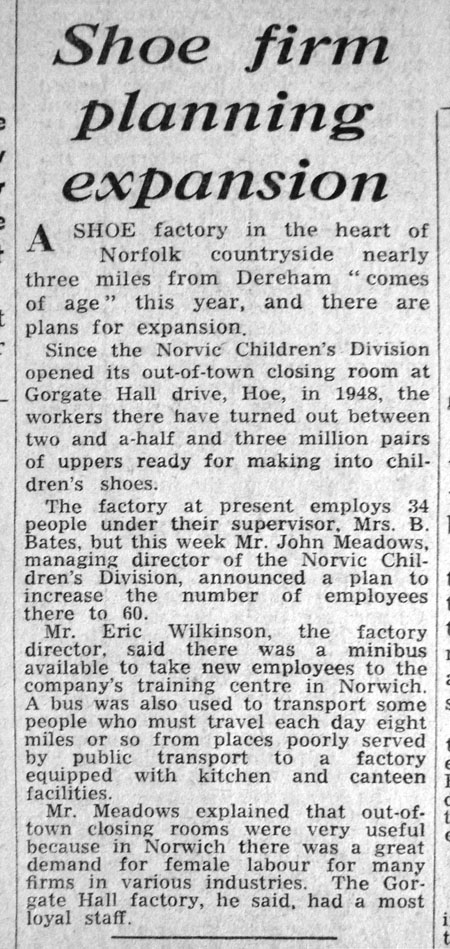 Shoe workers enjoying icecreams in 1959 during their break. Jean Wright, Cynthia Eglen, Jean Russell, Sheila Walton
and
unknown.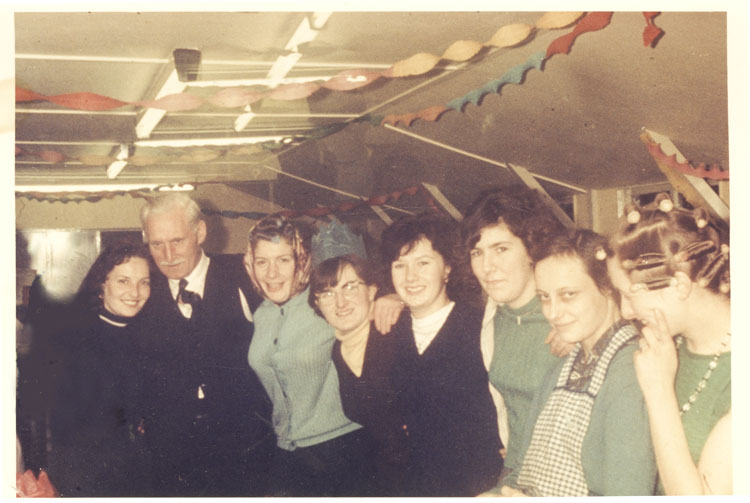 Christmas party, 1963. Heather Hudson (centre, with glasses) enjoying the fun. Jean Woods recalls that the women would put their hair in rollers at lunchtime ready for the evening – if you kept your headscarf on, the supervisor didn't notice.
When the shoe factory closed, the building became the offices of Mid Norfolk Farmers.
---