A plan of 1844 proposed a railway from Thetford to Wells. It would have run a few hundred yards to the east of the route actually built. The detailed area of the map shows the junction of Ayers Lane and Hall Road. The route went through the field numbered 15, the meadow next to Spring Farm. The surveyor appears to have been confused - the direction 'To Swaffham' should presumably read 'To Swanton Morley'.

[Courtesy of Norfolk Record Office C/Scf 1/310]


---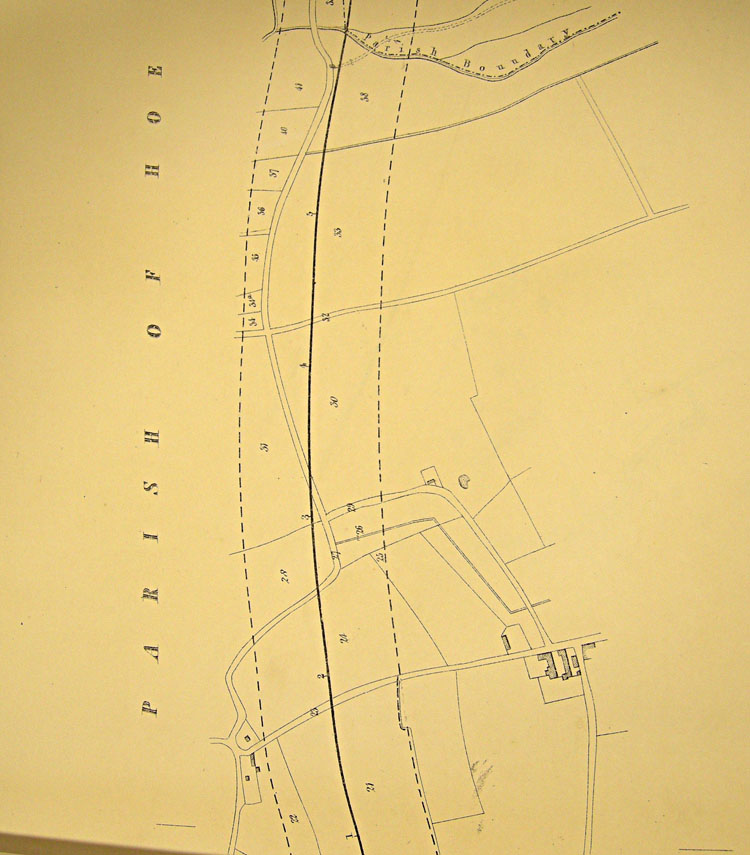 The 1845 Wells and Dereham plan was the one built. The buildings on the map are The Angel Inn and nearby cottages.

[Courtesy of Norfolk Record Office C/Scf 1/244]


---


This is an engine from 1850.

© National Railway Museum and SSPL http://www.nrm.org.uk/ourcollection/photo?group=Horwich&objid=1997-7059_HOR_F_1141C


---

The report of the mysterious death of an unknown woman on the railway at Hoe, March 1908. The inquest was held in The Angel Inn.


---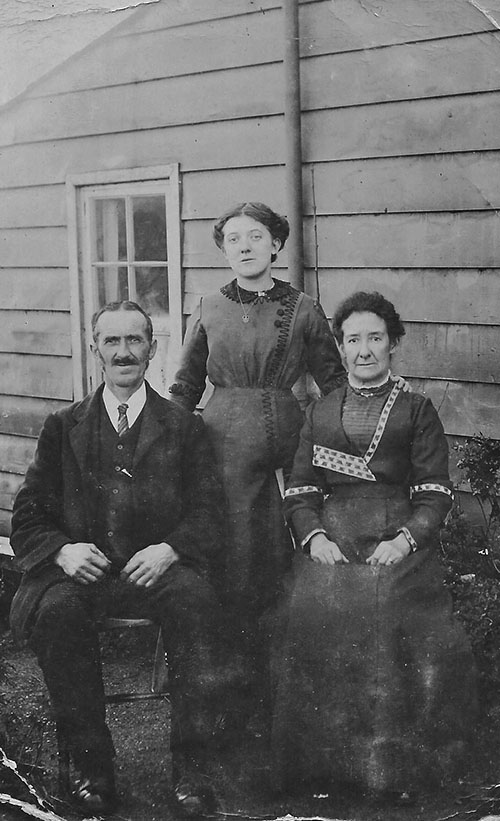 John Baldwin, platelayer with the Great
Eastern Railway, his wife Elizabeth
(née Ringer) and their daughter Alice
lived at Hoe Gatehouse at the time of
the 1911 census.















































---


May Bottomley lived at Hoe crossing Gatehouse. August Bank Holiday 1935.


---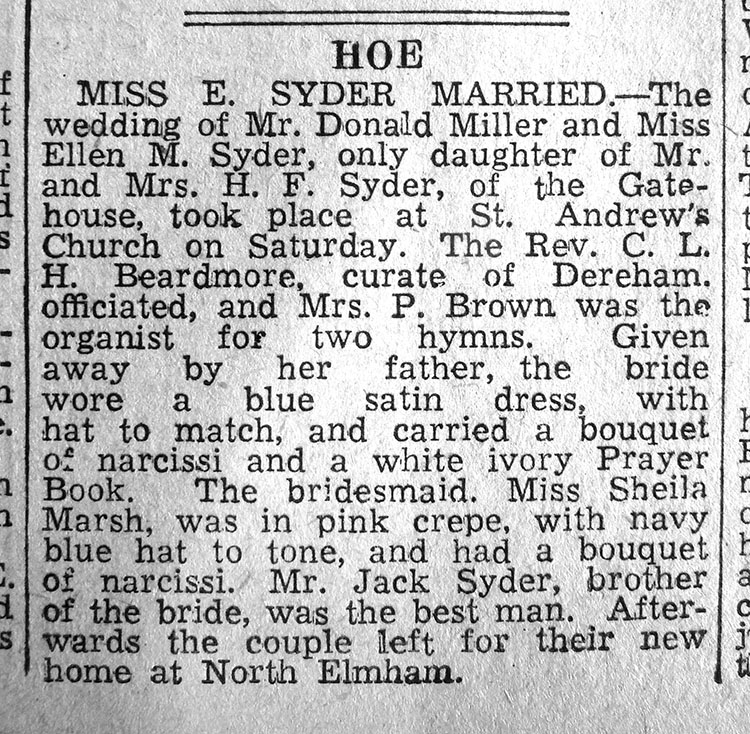 April 1948.


---


A passenger service heading south towards Dereham photographed from the road bridge, Hoe, October 1951.


---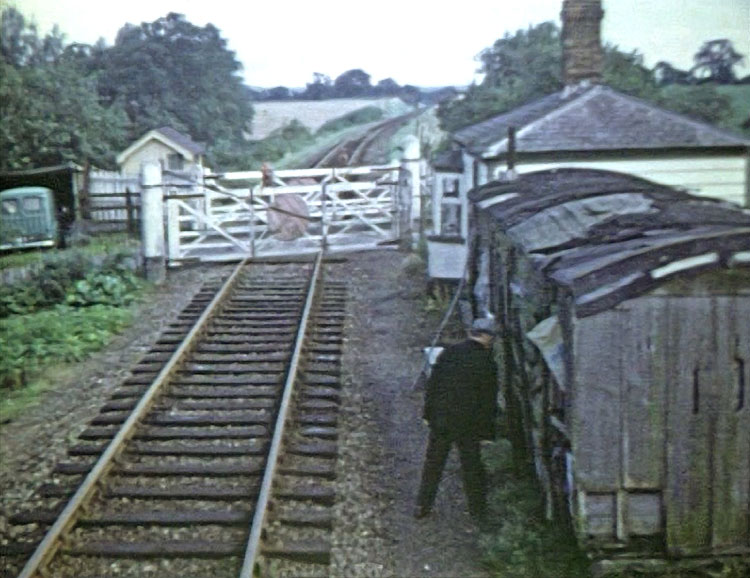 A still from a film of a train journey from Dereham to Fakenham in the 1960s. The northbound train has stopped at Hoe Gatehouse for the gates to be opened. The Gatehouse, built in 1851 and demolished in 1977, was still lived in when this was taken.

[Courtesy of Transport Video Publishing from the film Pick Up Freight] http://www.transportvideo.com/

---


The crossing in June 2008 before the road was widened.


---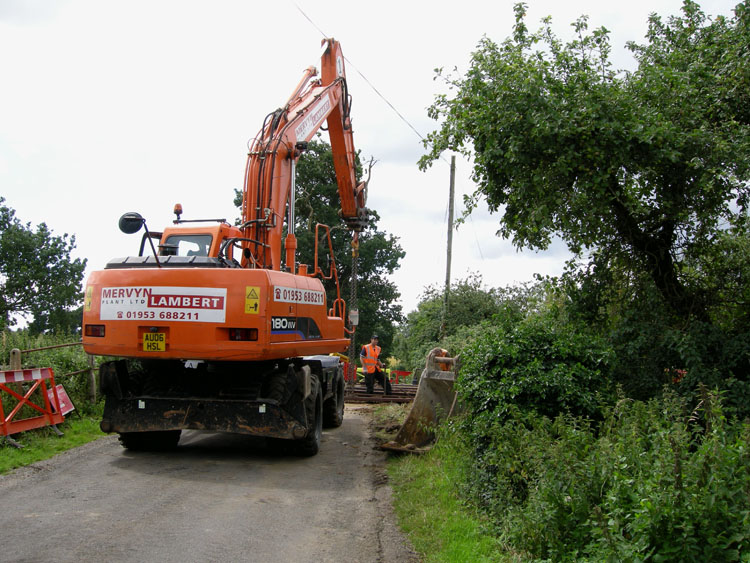 In July the road was closed and work began to widen the crossing.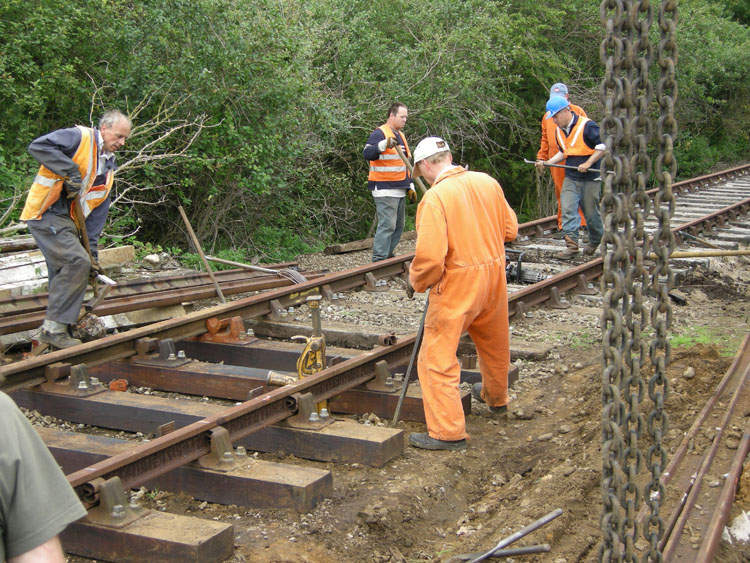 Relaying the track with new sleepers.


---


The road bridge was strengthened with a new concrete deck in August 2008.


---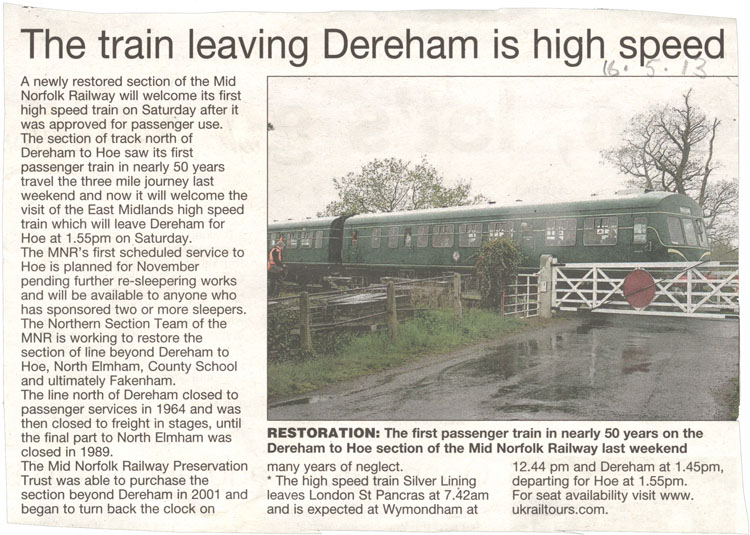 The line closed to passengers in1964 and to freight in1989. In 2008 the Mid Norfolk Railway Trust's work to re-open the line saw the first train crawl along from Dereham.
By May 2013 the restoration of the track to passenger-carrying standard reached as far as Hoe.
---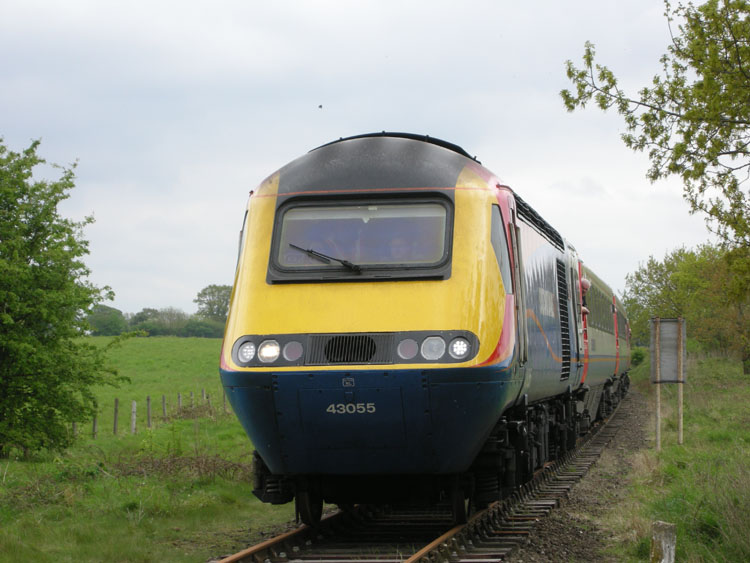 An excursion from London St Pancras for rail enthusiasts in the high-speed train 'Sheffield Star' in May 2013 – a first for Hoe.


---


In March 2014 an excursion came from Crewe.


---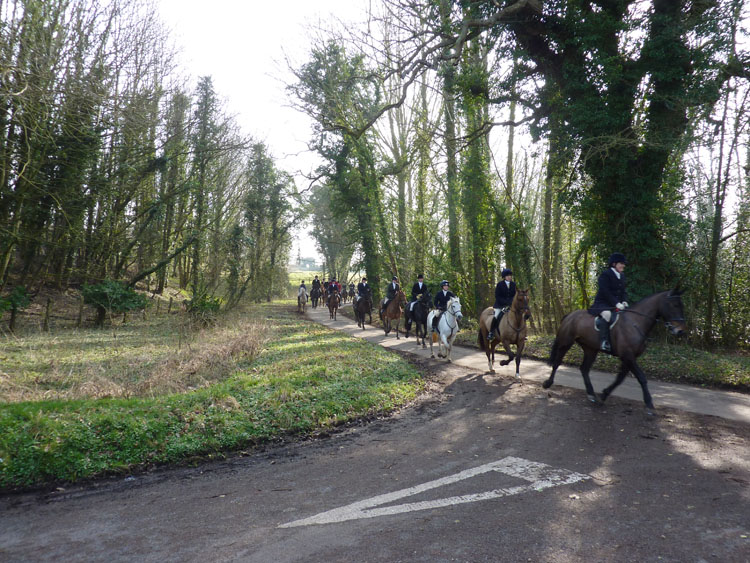 The hunt was out that day too.


---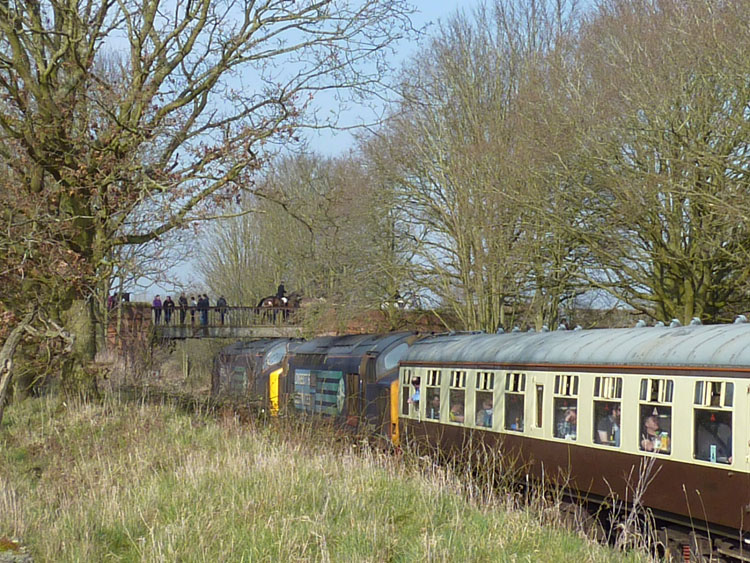 The limit of the restored track, where the hunt crossed the bridge and the excursion stopped before returning to Crewe.


---
---


March 2015 – repairing the track north of Hoe crossing – new sleepers and new ballast.

---


January 2016 – clearing the sides of the cutting north of Hoe crossing.

---