This Ladbrooke lithograph is from 1823.
Far from being 'in ruins', as it was described in 1797 on Faden's map, the building looks much as it does now.

'The Church or Chapel, orientation 4
°
south, dedicated to St. Margaret, consists only of a Perpendicular nave of small proportions, with a round tower at the west end, couped

to the same height, and a south porch. The chancel has been destroyed and the east end of the nave bricked up. There is one bell in the tower bearing the inscription 'Thomas Newman of Norwich made me in 1744.'In Blomefield's time the Church was covered with lead, and the chancel with thatch; the steeple was in ruins, and in the Church stood one bell bearing the inscription 'In eternis annis

resona campana Johannis.' (John's bell rings for ever.)'

[From T. Hugh Bryant Norfolk Churches, c.1900]


---
The former route of the road is shown on the inclosure map of 1814.

[Courtesy of Norfolk Record Office C/Sca/2/243]
---
The south porch doorway has a
Norman arch.









































---


Scratched into the stone work by the south door are two mass dials. As these graffiti are intended to cast shadows, like sundials, they must have been made before the porch was built.


---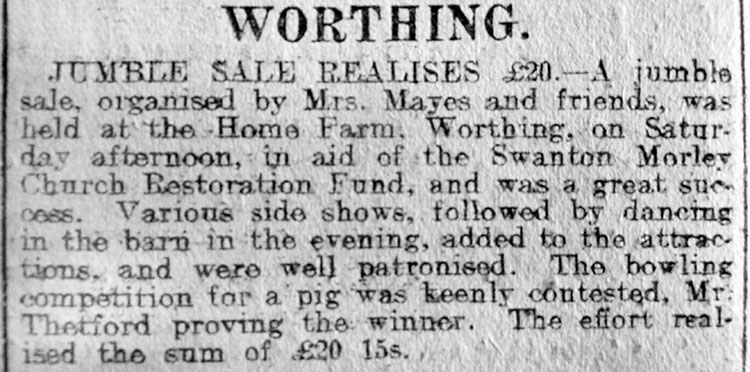 Parishioners were busy raising money in 1920 for a church restoration fund.


---


October 1932. Modernisation is slow to arrive.


---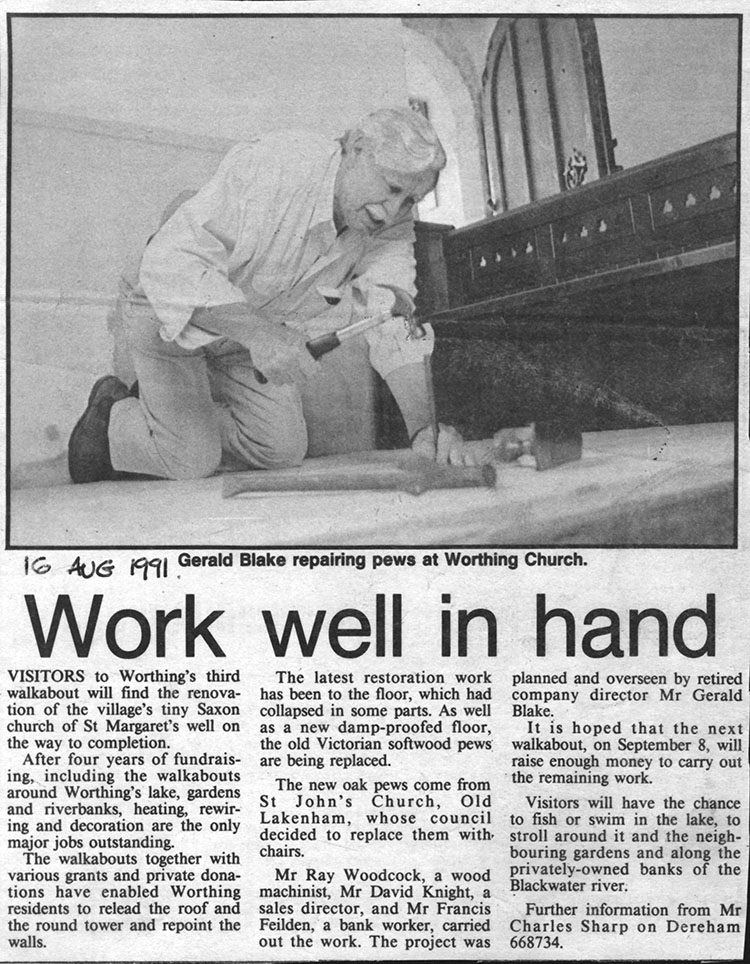 Replacing the pews in 1991.


---


Jane Wales and Val Knight embroidered a new kneeler for the altar rail.


---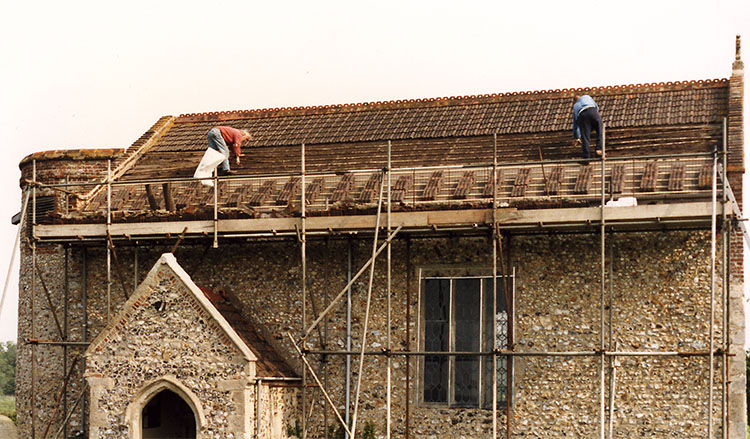 Reroofing the church in 1995.


---
Ian Lothian making the new bell frame
in 2000.













































---


The new bell frame in place in the tower. The bell is Thomas Newman's of 1744.

---


January 2004.


---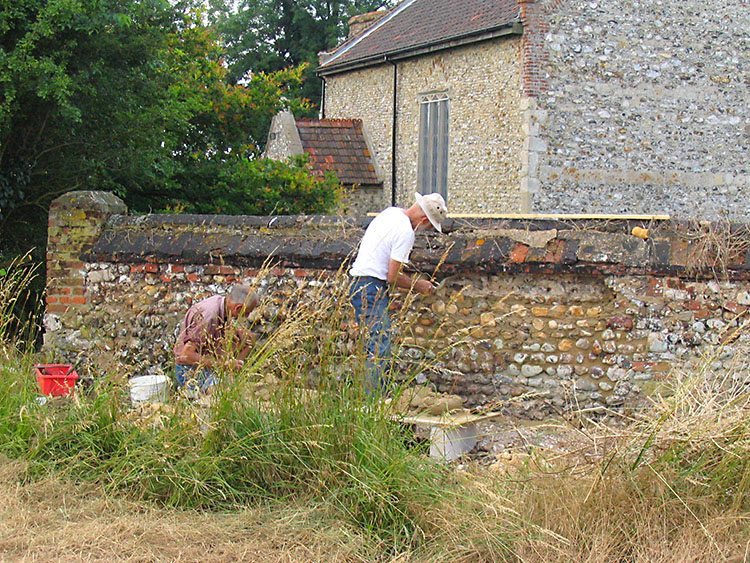 Graham Smith and friend repointing the churchyard wall in 2005.


---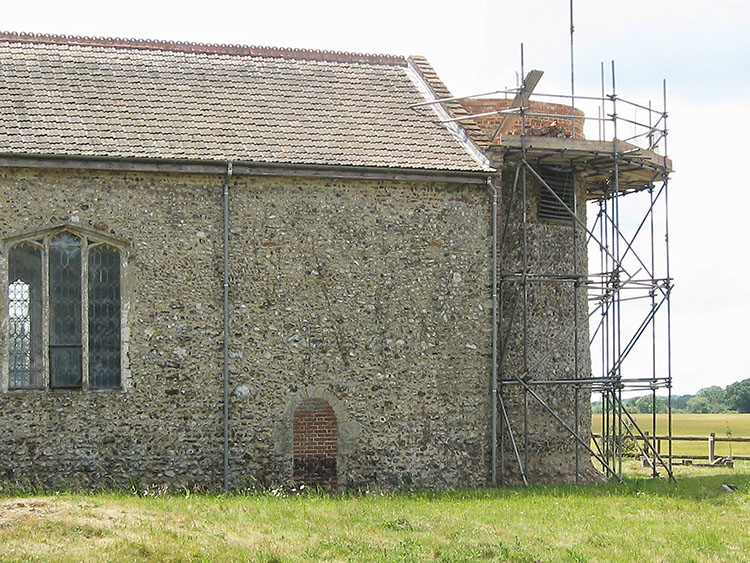 Repairing the tower parapet and bell-chamber louvres in June 2011.


---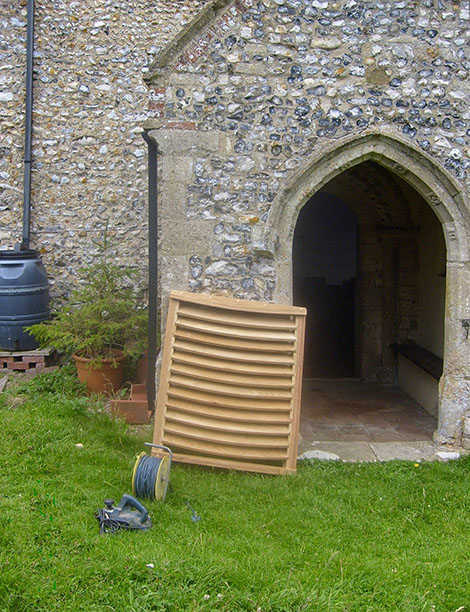 The new louvres for the bell chamber openings.





































---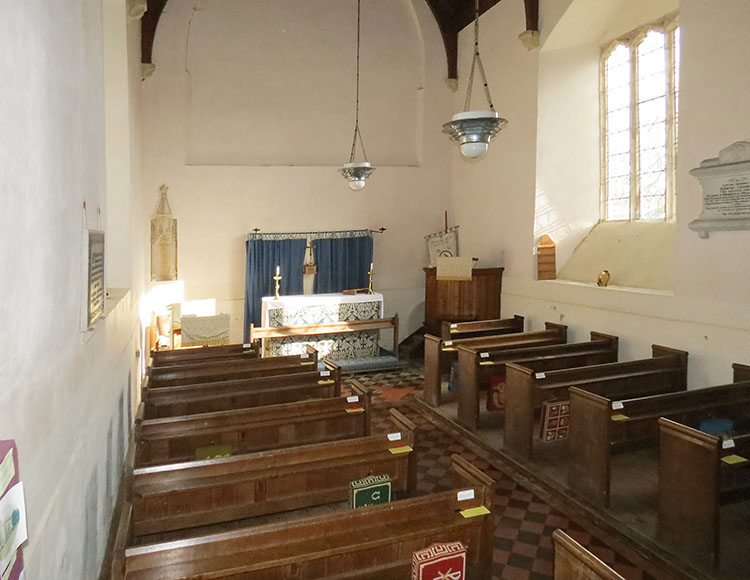 The interior is plain and unusual in that there is no window in the east wall. The large blocked-up arch would have opened into the chancel.


---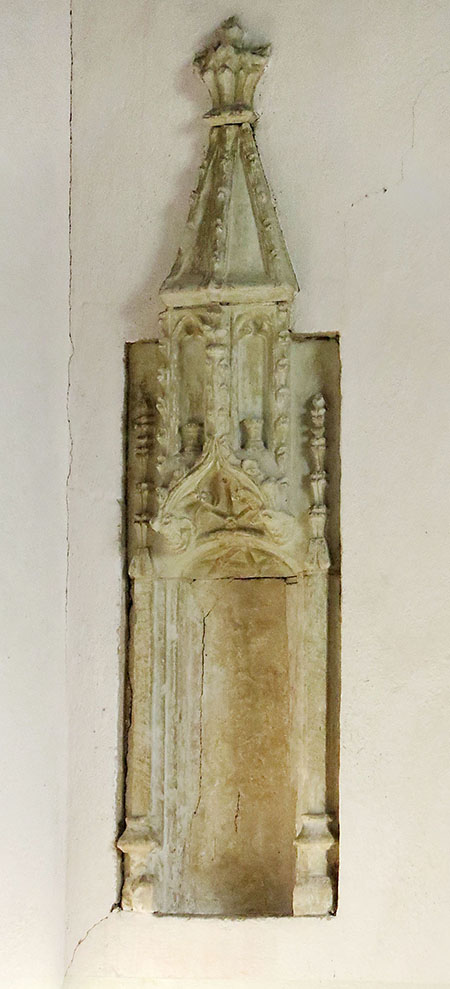 This elaborately carved niche is a survivor of
the church's medieval spendour.




























































---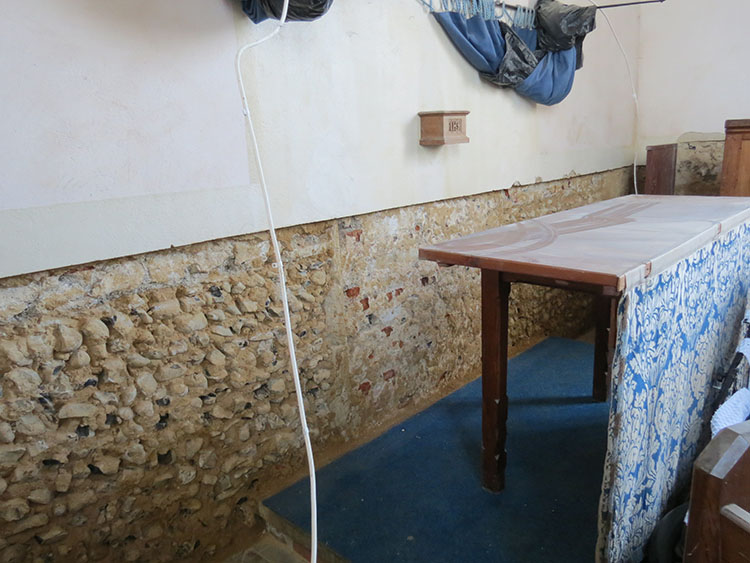 Recent wall repairs at Worthing church, 2016.
The wall at the east end revealed an in
filled
opening once
stripped of the old plaster
.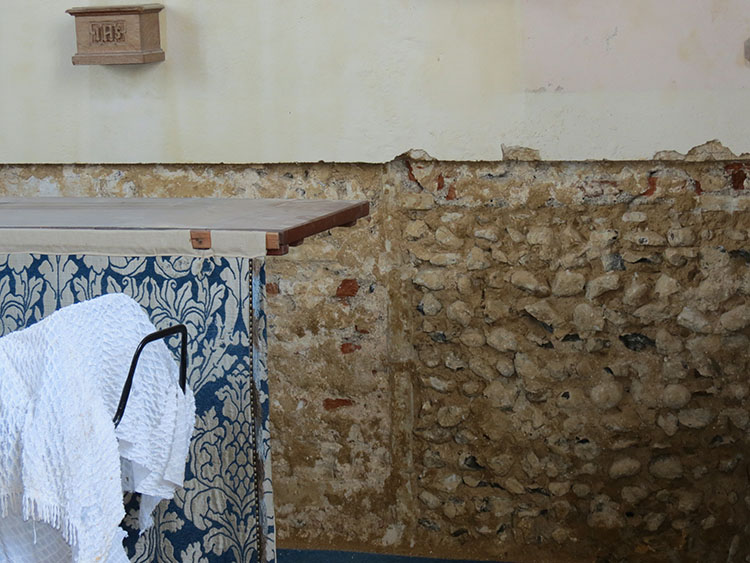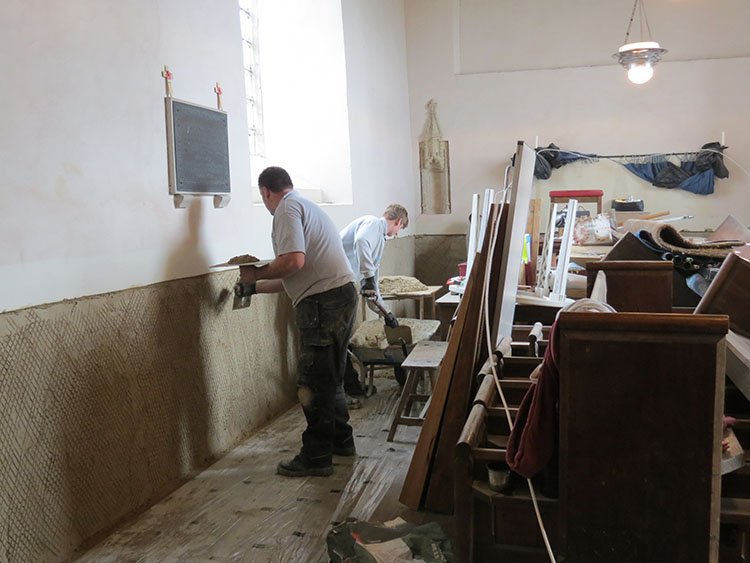 Scratch coat being applied.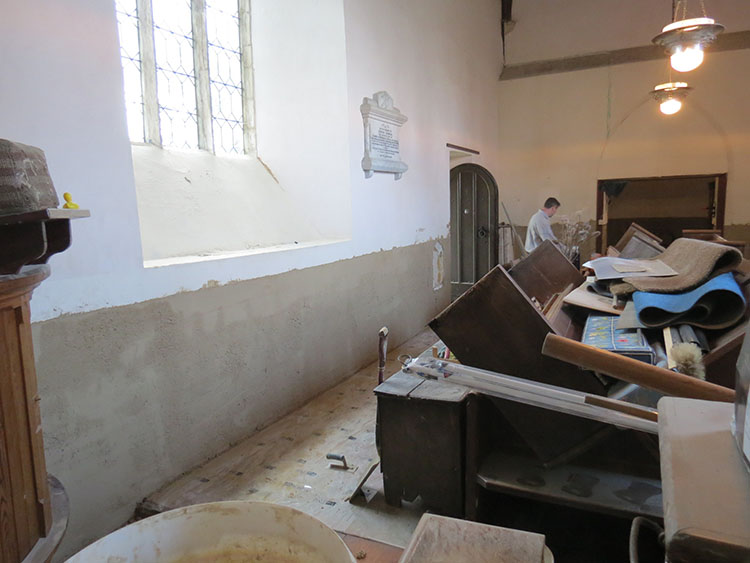 The top coat of lime plaster.

---