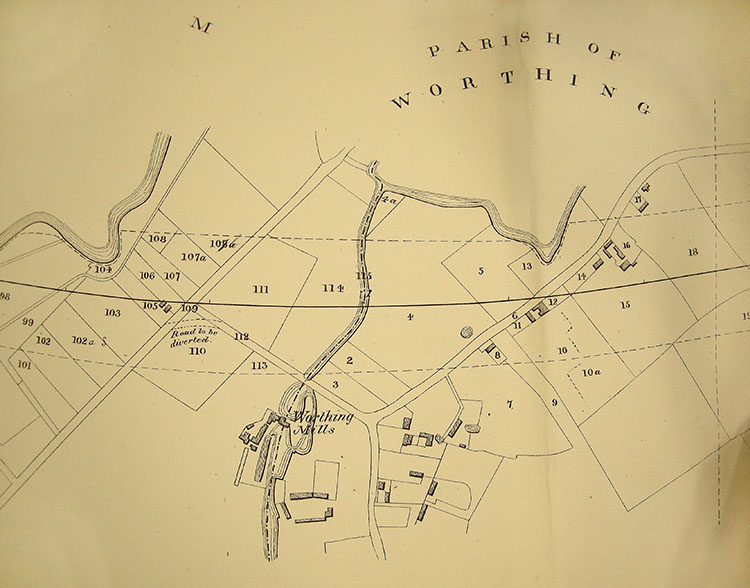 In 1845 a plan was published for a railway line from Dereham to Fakenham which would have run on a north-westerly route (the bold line) through the village. The numbers refer to a list of owners and occupiers: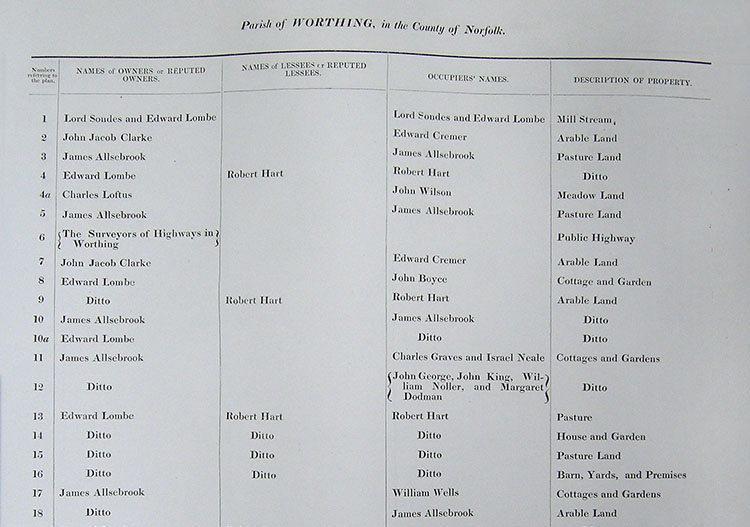 [Courtesy of Norfolk Record Office C/Scf 1/100]
---


The route which got built was also published in 1845. This is the section just south of Worthing church (north at the right).


[Courtesy of Norfolk Record Office C/Scf 1/244]


---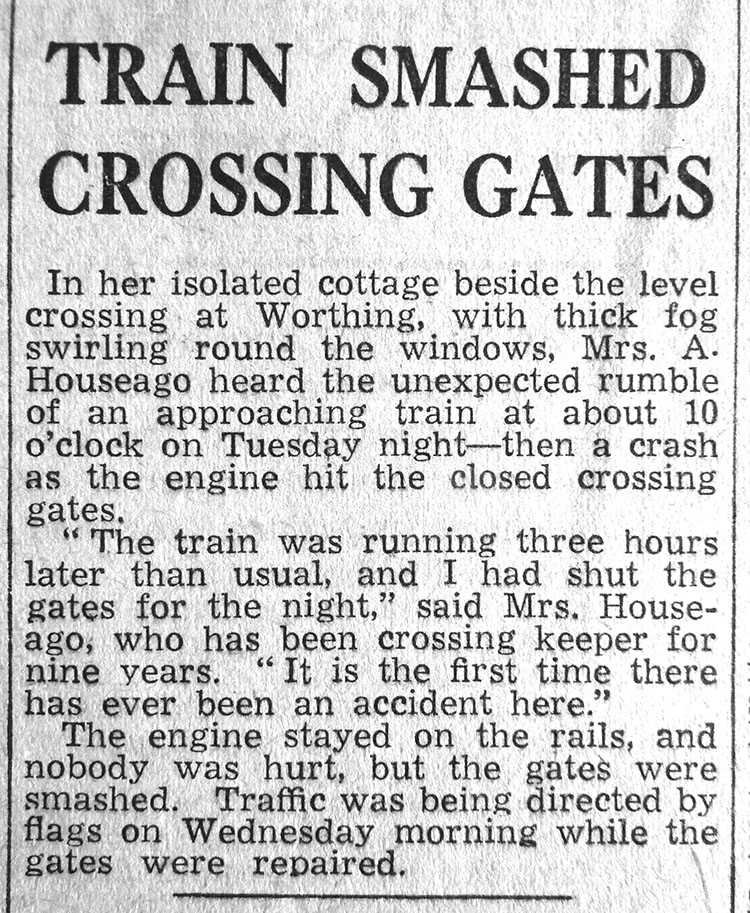 14th October 1955 was a foggy night.
During the day the gates would have
been left open for trains, not for the
road traffic.

The crossing keeper's cottage was
demolished before the one at Hoe,
which survived until the late 1970s and
appears in the video still on the Hoe
railway page: Hoe_gatehouse





























---

The railway ran for 140 years until closed in 1989. The last traffic had been to the maltings at Great Ryburgh. In 1997 the Mid Norfolk Railway bought the line from Dereham to Wymondham and north from Dereham to Elmham via County School. Trains now run regularly from Dereham to Wymondham and the line to Elmham through Worthing is being restored.

---